My concept sketch for Bose head and neck forms, conceived for retail stores to merchandise headphones and to position brand for emerging audio wearable categories  
This headform project began with the sculpting of a custom form with a mannequin manufacturer in the Philippines.  The mold technique, color, texture, neck angle and metal powder-coat finishes needed to be fine-tuned over several rounds between our Bose design team, NYC and Philippine offices.   Magnets were embedded at ear position in order to hold ear buds. I wanted to design this merchandising approach for Bose in order to demonstrate their products' relationship to the body, and to support the notion of 'wearable accessories.' 

 This method was also a lot more female friendly, though I worked to keep this form gender neutral.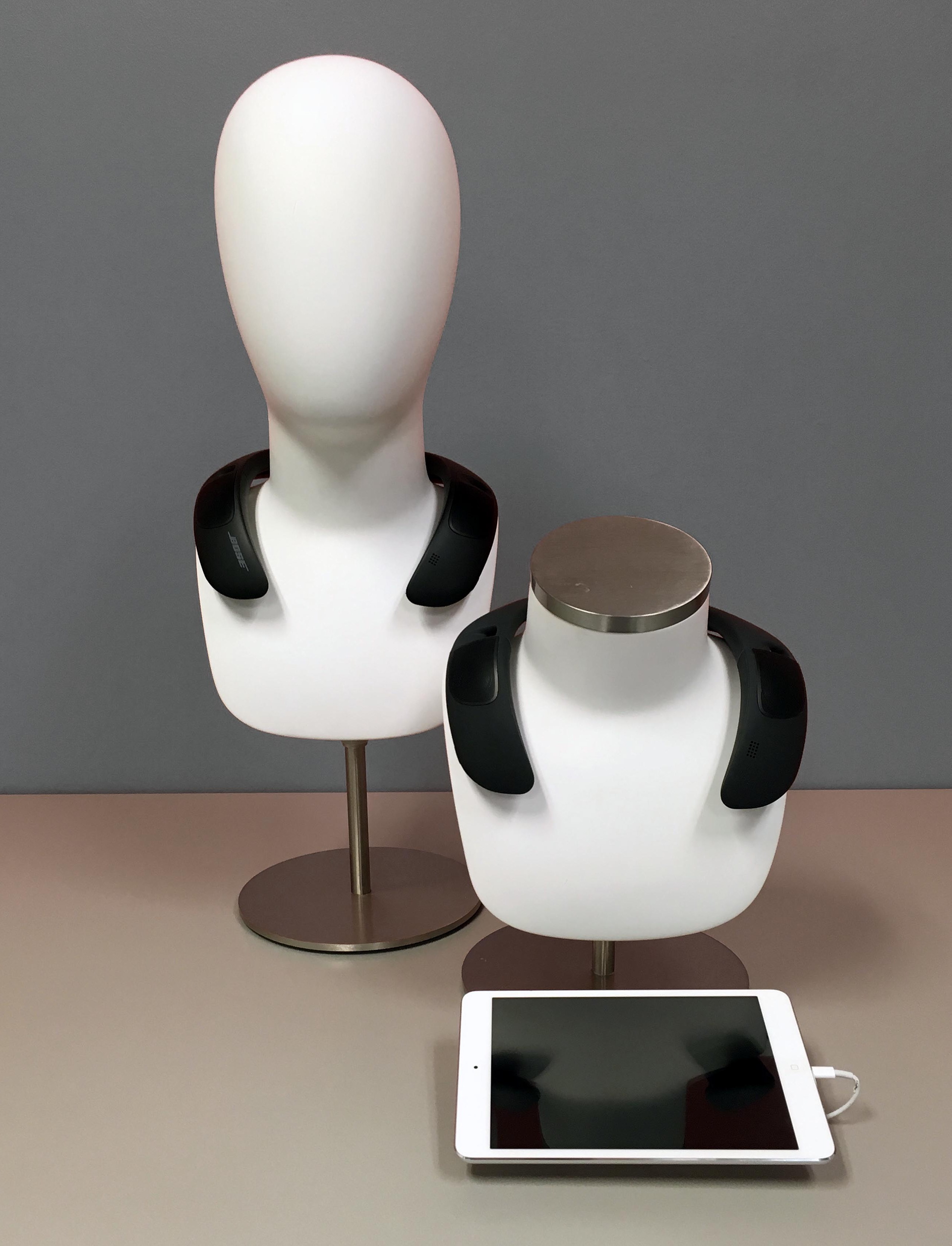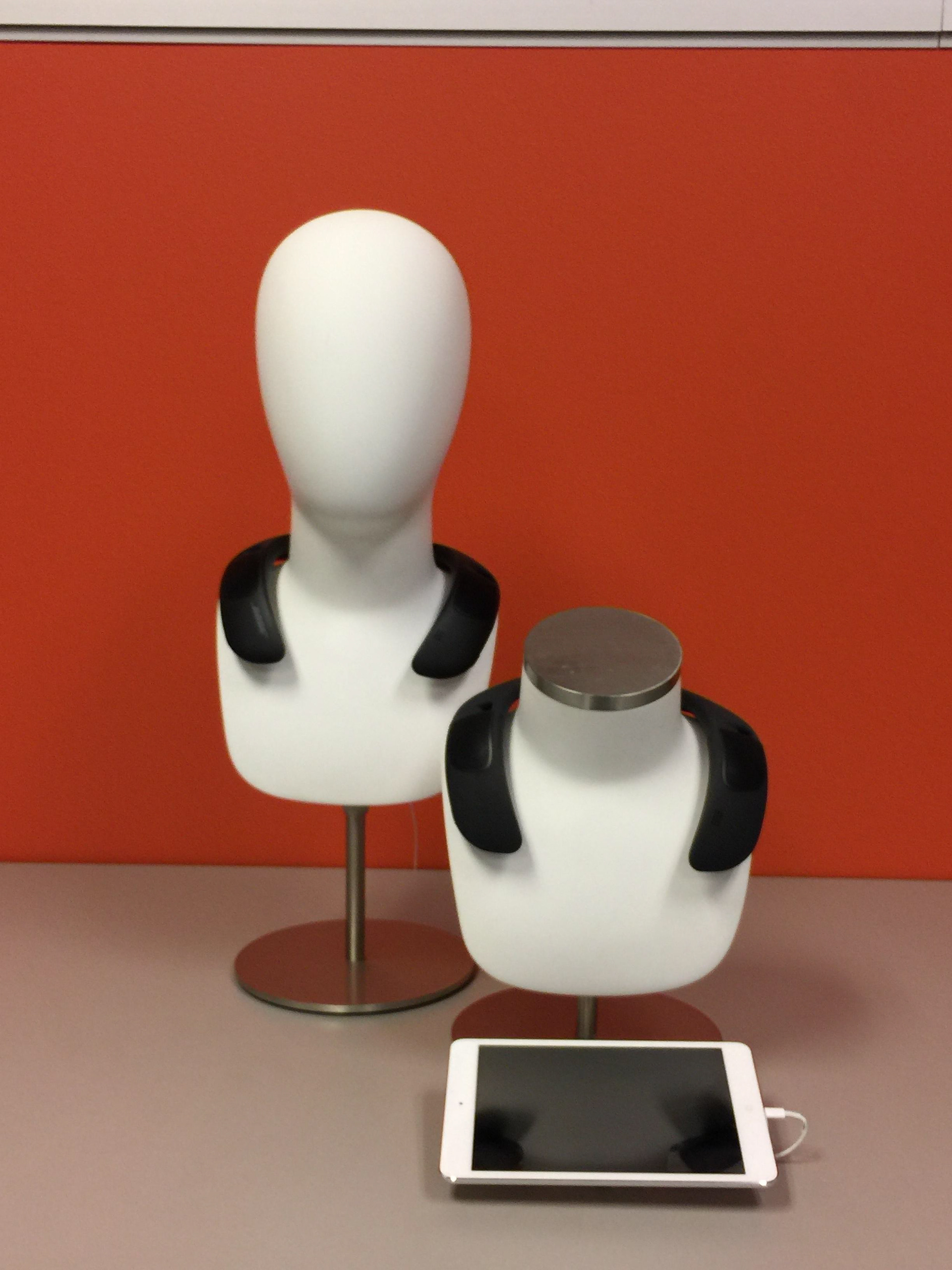 Bose store - World Trade Center - NYC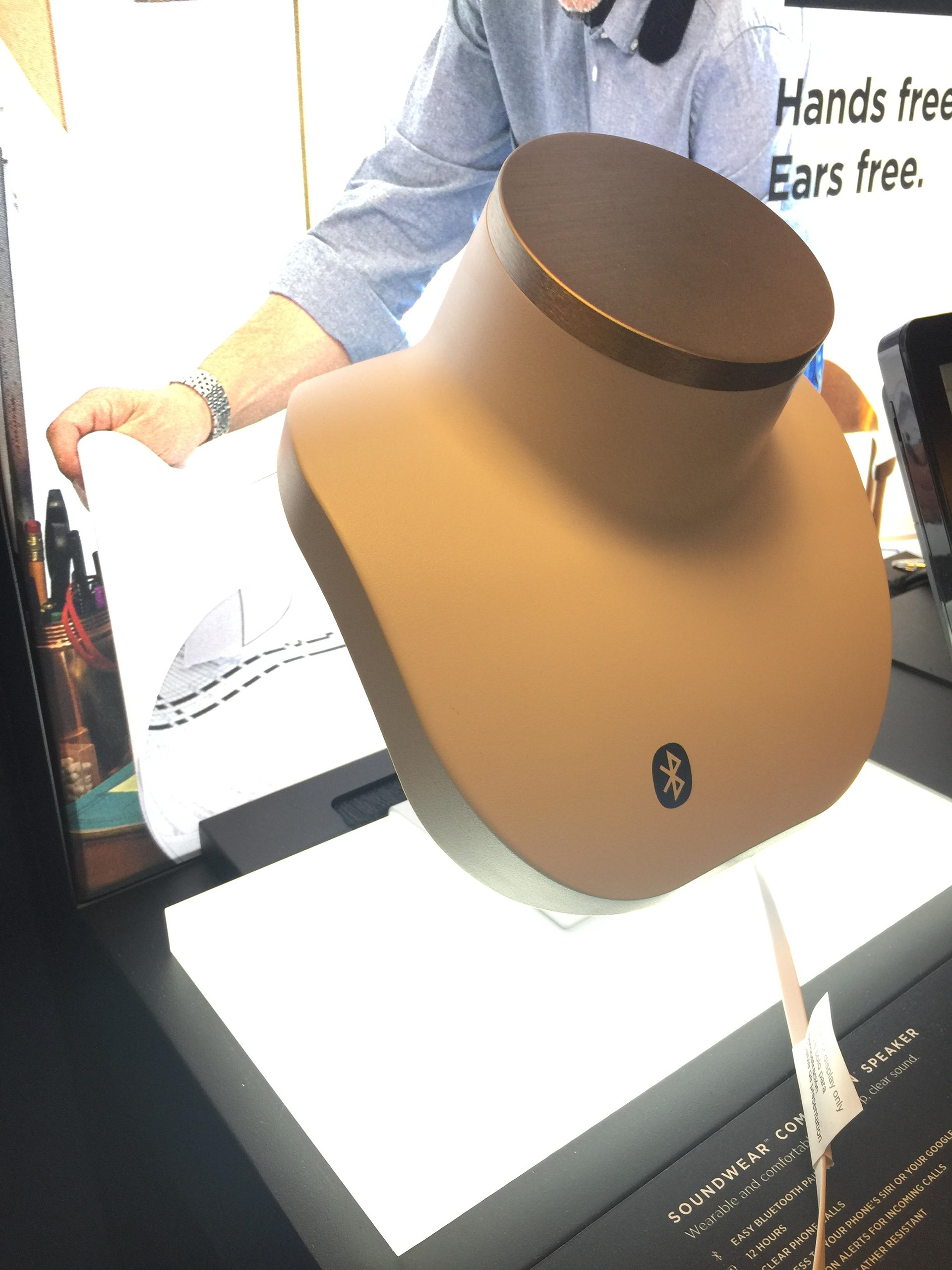 Neck form phase II

 -

this is the Global injection molded version - and is mounted to Bose wholesale display programs via a hidden bracket. These can easily be mass produced for big box retail venues.  (Here the form is shown on the SoundWear Companion speaker displays).